Jeff Travers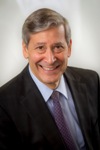 Director of Consulting
M.A. (Economics, NY), FAICD
In 2006, Jeff joined Leading Matters in his initial role as the Chairman of the Leading Matters Advisory Panel. Three years later, Jeff accepted his appointment as the Director of Consulting enabling businesses to benefit from his expertise and experience, particularly in the development of their client engagement and partnership models. Jeff brings highly successful leadership and management experience to the role with impeccable credentials, extraordinary focus and vision.
With his most recent role as Chief Operating Officer and Executive Director of DST International, it is to Jeff's credit that the company increased its profits by more than AUD$16million. Under Jeff's leadership, software manufacturing productivity increased by 300% in five years. Jeff's visionary formal client engagement model focused on development through partnerships and worked to ensure client's needs we met and they could benefit from continued product enhancements.
Having worked in a variety of businesses, Jeff is acutely aware that while a strong client engagement and partnership model paves the way for loyalty, ensuring it is appropriate for the unique culture of every organization is critical. You'll often hear Jeff refer to the fact that Leading Matters does not offer a "cookie cutter solution": His goal is to navigate leadership and teams so that they discover, own and embed engagement and partnership solutions into their organisation as he believes there is no "one size fits all" solution – rather a core belief that partnership is a goal of the client engagement process.
Jeff's career began in his native New York where he spent over 20 years in executive management in Commercial banking and on Wall Street where he established a new entrant in the clearing and execution business. During his career on Wall Street, Jeff was known for his problem-solving ability and sought after as a trouble-shooter for broking firms who had either NYSE compliance issues or general back-office problems which were threatening the health of the business.
Arriving in Australia in 1990 to introduce the clearing broker business, Jeff did the ground-breaking work with the Australian Stock Exchange to facilitate the establishment of rules for clearing brokers. Just prior to joining DST International, Jeff served as CEO of a discount broker where he successfully built up its account base serving 9 broker dealers and about 15% of ASX turnover ensuring a highly profitable sale of the business.
As a member of Faculty at the University of Phoenix, Jeff taught economics at the undergraduate level and in the MBA program. He is a Fellow of the Australian Institute of Company Directors and a member of the Australian Computer Society.
One of Jeff's latest ventures has been to purchase a boat trailer manufacturing business with 3 partners. Designed for the high end of the market, Easytow trailers as a company has become an even more successful enterprise under their directorship.
When not at work, Jeff enjoys riding his Harley Davidson, playing tennis, reading, cooking, electronics, computers, photography, astronomy and chatting to people all over the world as he is a qualified and licensed radio operator. Spending time with his children and grandchildren is one of Jeff's greatest pleasures.